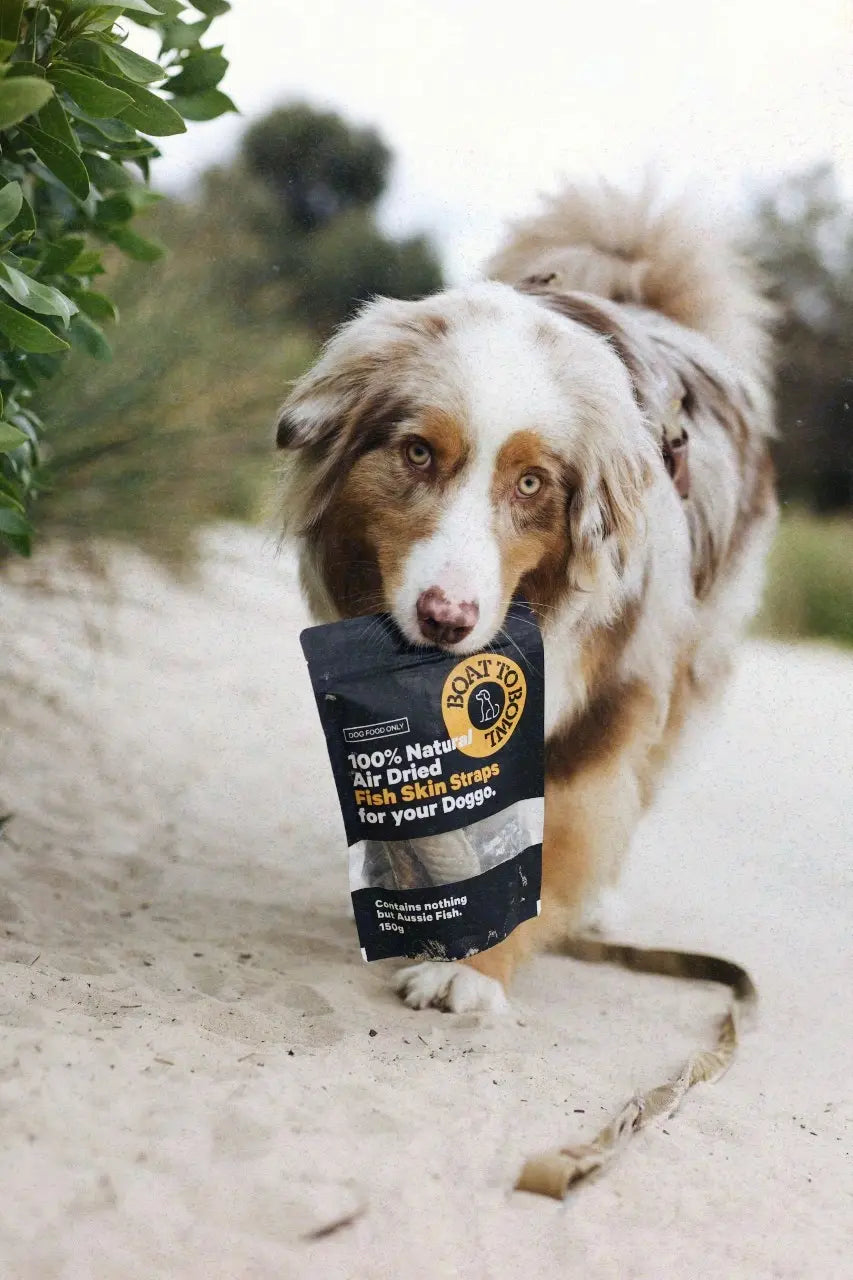 Reasons to love Boat To Bowl
Sustainably-made
Our treats are made from bycatch. Every treat your pup enjoys is one saved from wastage!
Reasons to love Boat To Bowl
Healthy & Natural
Our treats are air-dried, not cooked. By doing this we keep all the natural health benefits of fish!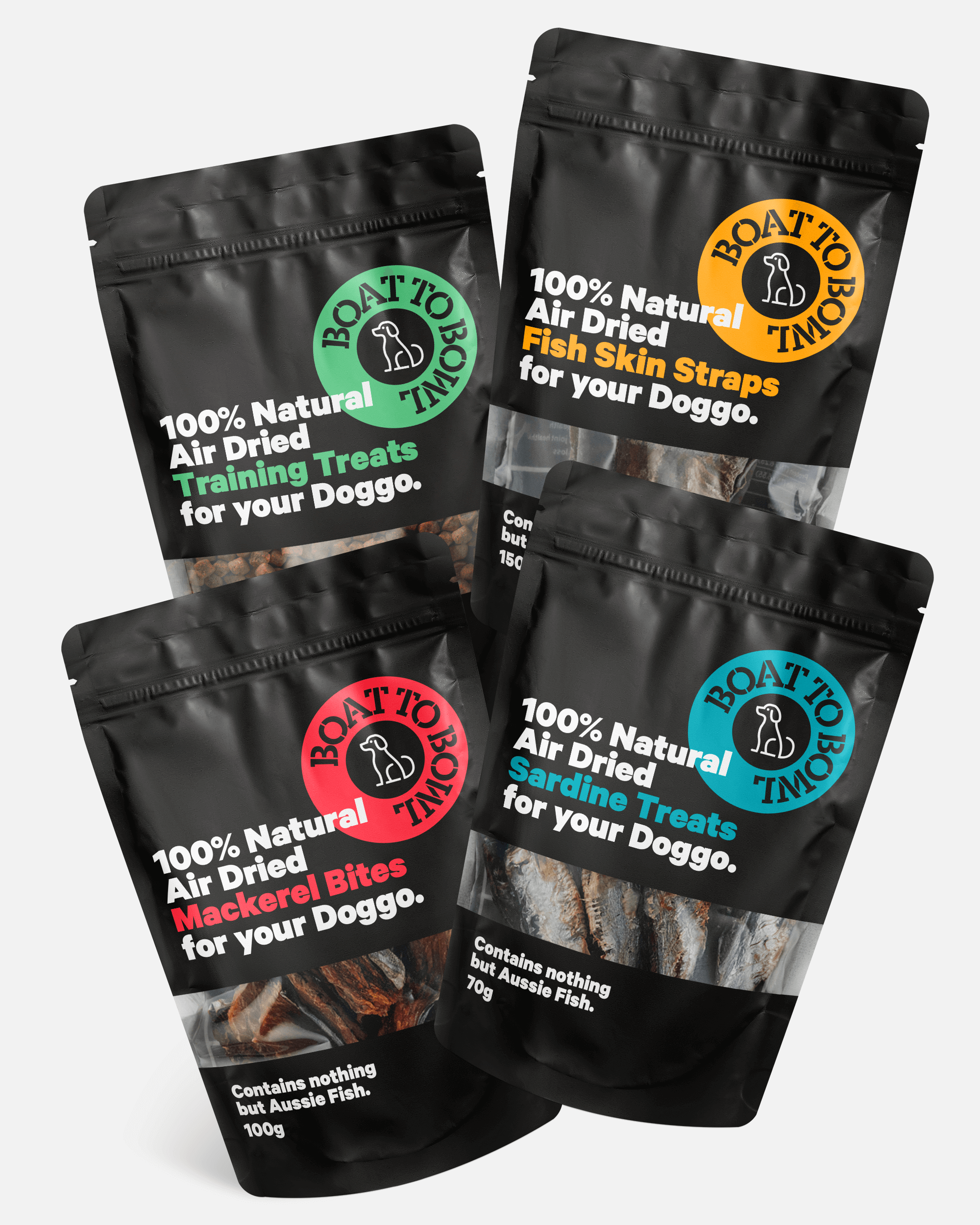 Get the entire range of Boat To Bowl in one easy bundle. Double-up and triple-up your bundle to feed the whole family and save.